Becrypt achieves UK Government G-Cloud 11 Certification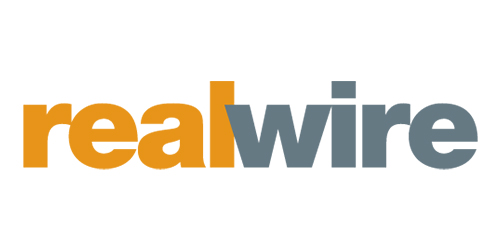 Becrypt's MDM+, Security Operations Centre and Managed Desktop Services added to the framework
London, UK – 5th July 2019 – Becrypt, a trusted provider of cybersecurity software products and services, today announced that it is certified under the G-Cloud 11 framework to deliver cloud software and support services.
This is the sixth consecutive year that Becrypt solutions have been listed within the framework. This includes cloud software for application security and ICT, and cloud support for maintaining and securing cloud services.
"The inclusion of new and existing Becrypt services on the latest iteration of the G-Cloud framework reinforces our efforts to provide quality security solutions, which we work hard to maintain," comments Becrypt CEO, Bernard Parsons. "Having a wide range of cloud software and support options available on the marketplace makes it increasingly easy for public sector organisations to source and procure cloud-based services aligned with evolving requirements."
G-Cloud services are divided into three categories:
Cloud hosting such as content delivery networks or load balancing services
Cloud software including accounting tools or customer service management software
Cloud support for migration services or ongoing support
Becrypt's recently launched Security Monitoring service supports organisations in the proactive identification of threats and security incidents, helping them to defend against cyber-attacks. This is achieved by providing customers with real-time threat detection visibility, helping to prioritise responses to the most threatening attacks, while they focus on their core business.
Suitable for protecting assets classified as 'Official' and 'Official Sensitive' under the Government Security Classifications policy, Becrypt's services enable customers to meet regulatory and security compliance requirements.
Also included on the G-Cloud 11 procurement framework is Becrypt's Managed Support Services aimed at Public Sector departments or projects that are 'cloud-based', requiring quick deployment and the ability to scale users as required.
Parsons adds: "With the UK government's mandate to increase cloud adoption, public sector organisations need to easily understand, implement and use cloud services to drive cost savings and IT efficiencies. We're seeing a growing number of organisations that are 'born-in-the-cloud', necessitating a trustworthy, reliable and secure solution to host their infrastructure."
-ENDS-
About Becrypt
With a heritage of creating National Cyber Security Centre certified products, Becrypt is a trusted provider of endpoint cybersecurity software solutions. Becrypt helps the most security conscious organisations to protect their customer, employee and intellectual property data. It has an established global client base which includes governments (central and defence), wider public sector, critical national infrastructure organisations and SMEs.
As one of the early pioneers in disk encryption software to today being first to market with a unique desktop operating system, Becrypt continues to bring innovation to endpoint cyber security technology. A recognised cyber security supplier to governments around the world, Becrypt's software also meets other internationally accredited security standards.
Through its extensive domain and technical expertise, Becrypt has launched a range of services that help organisations optimise the use of cloud technologies.
Media Contact:
Jim Pople, C8 Consulting Ltd
jim@c8consulting.co.uk
+44 (0)118 949 7751
Source: RealWire