Mitie Document Management capitalises on IBML ImageTrac scanner performance to expand services for facilities management customers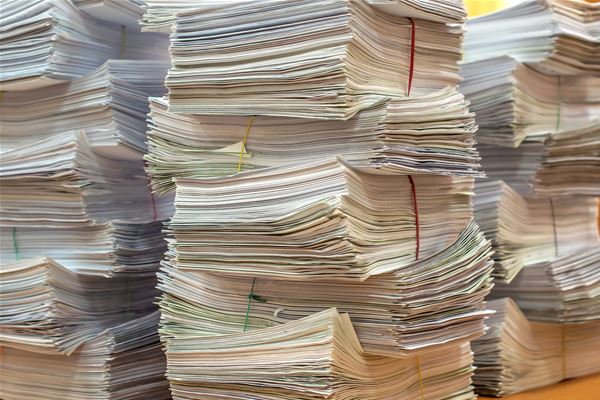 …1 million invoices worth £1 billion processed annually with the goal to double this in 12 months…
July 8, 2019 – IBML announces today that Mitie Document Management, part of the UK's leading facilities management group, is capitalising on the performance of its ImageTrac scanners to expand the services it offers. In addition to digital mailroom and traditional back scanning projects, it will focus on delivering a broader portfolio of solutions to include invoice processing and HR document digitisation.
Supplied by Spigraph, which also provides ongoing maintenance and support, Mitie Document Management uses two IBML ImageTrac scanners along with SoftTrac Capture Suite (SCS) software at its purpose built centre in Birmingham.
Invoice processing for both private and public sector clients has become a growth service area for the company and a future focus in terms of new business generation. In-house processes can be people intensive and costly, therefore, outsourcing to a specialist such as Mitie, which has invested in technology to automate this crucial back office function, makes real commercial sense for many businesses.
Mitie Document Management has an established track record in this area and currently processes around one million invoices a year for clients worth £1 billion in value. A class above normal desktop scanners, ImageTrac scanners are set to handle a shift average of 190 images per minute, delivering ultra-high volume combined with intelligent features to maximise image quality and minimise operator involvement.
Mitie uses ImageTrac machines due to their speed and efficiency which radically shortens the turnaround time from the point at which an invoice is received to the moment it's paid. The invoice process is fully digitised, with the IBML scanners assigning each invoice a unique ID number for full audit trail purposes. Images are then imported into eFlow – a capture and workflow platform – which OCRs each document and extracts data such as supplier name, net and gross values and VAT amount. This information is then exported – using XML data – and integrated with individual ERP systems for payment.
In addition, Mitie Document Management will also offer HR related services where staff employment files are scanned, contents indexed, and information made available quickly and securely for review. This has also become a key area of work for companies to meet the requirements of GDPR.
The investment in IBML scanning technology enables Mite Document Management to offer fast and cost competitive services to all clients as well as provide headroom for growth. The company expects to double the number of invoices it processes this year – to total over two million – some received on paper which will be scanned, others coming in via email for direct integration into eFlow.
Ian Stevenson, head of offsite operations, Mitie Document Management commented, "All large organisations struggle with paper. Our model is to help customers by taking laborious back office processes off site. We use best in class scanning equipment to quickly digitise documents, automatically capture information and send this back to clients as useful actionable data which makes their lives easier."
Ashley Keil, IBML's sales director, Northern & Western Europe, Africa & India, said, "Broadly speaking, the market rate for document digitisation is pretty similar. Our ImageTrac scanners allows Mitie Document Management to process paperwork much faster and more accurately than competitors who use desktop devices creating a faster turnaround and improved accuracy of capture."
-ENDS-
About IBML
Headquartered in Birmingham, Alabama, Imaging Business Machines L.L.C (IBML) is a global provider of high volume intelligent information capture solutions operating in over 48 countries. IBML's solutions transform paper documents into actionable data with increased efficiency and quality at reduced cost. IBML's portfolio includes ImageTrac and DS scanners, IBML Capture Suite software, along with business and support services.
IBML's solutions are used by a wide variety of service bureaus, outsourcing specialists, systems integrators and end-user organisations, deployed in the most demanding document capture environments.
The company has a track record of customer success with industry leading customer retention rates of over 95% in banking financial services, healthcare, government services, outsourcing and more. For more information, visit www.ibml.com
For further information, please contact
Tom Herbst
Tom Herbst PR
T: 07768 145571
Email: tom@tomherbstpr.co.uk
Source: RealWire