TravelPerk raises $60m to set new standards in business travel - taking Series C total to $104m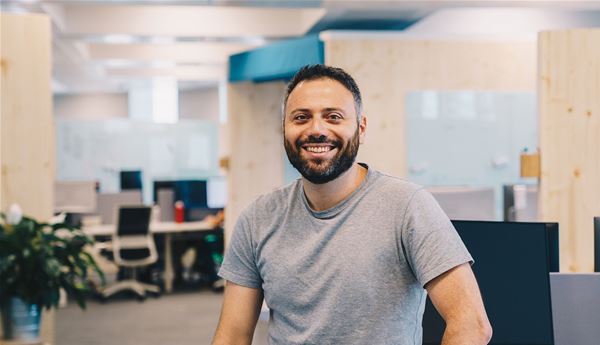 New $60m in funding brings total value of Series C to $104m, and will be used to invest in products that deliver a new age of flexibility to the business traveler

Series C extension, with participation of existing investors Kinnevik, Partners of DST Global, Target Global, Felix Capital, Sunstone, and LocalGlobe, follows an exceptional period of growth for the business that has seen TravelPerk become a new standard for European SMEs

TravelPerk counts major European unicorns Farfetch, Adyen, Transferwise, and GetYourGuide, among its 2000+ customers and has increased revenue by 300% in 2019
Barcelona, 18th July 2019: Global business travel platform TravelPerk today announces that it has closed its series C round at $104m by adding an additional $60 million from existing investors.
The investment will be used to further accelerate the company's product innovation with the goal of giving business travelers real freedom and flexibility while providing companies with control over their travel spend. As well as continuing its European expansion, the company expects to announce major product additions in the coming weeks and months that will bring a new level of disruption to the pricing structure of an industry that is still dominated by outdated solutions that make business travel expensive and painful.
TravelPerk's decision to focus on Europe – a huge market for business travel, worth more than $250bn annually[1]– is born out of a desire to tackle the most difficult market first. Europe presents unique challenges due to its fragmented nature - country-specific suppliers, languages, currencies, local tax, accounting laws, and GDPR are just a few of the complexities that need to be addressed across the continent. TravelPerk combines the best of business and leisure travel to provide its customers a one-stop shop solution to these problems, with proprietary technology and best-in-class 24/7 traveler support. The TravelPerk platform hosts the world's largest bookable travel inventory, allowing travelers to seamlessly compare, book and invoice trains, cars, flights, hotels and apartments from a range of providers including Kayak, Skyscanner, Expedia, Booking.com, and Airbnb. This offers business travelers the same level of flexibility and freedom of choice that they are used to when booking leisure travel, while giving employers more visibility and control than ever before.
Founded in 2015, TravelPerk has now raised nearly $134 million in total funding. 2019 has been an exceptional year for the business with a 300% increase in revenue on the platform, 250% increase in headcount since the start of the year, and new office openings in London and Berlin. Recent strategic partnerships with Lufthansa, Trainline, Spendesk, and Expensify have further enhanced its inventory and experience. TravelPerk's customer acquisition has also accelerated with the company now the business travel provider of choice for many of Europe's most successful and fastest-growing businesses, including Transferwise, GetYourGuide, Adyen, Glovo, Bowers & Wilkins and Farfetch.
Avi Meir, CEO and Co-founder of TravelPerk, said:
"At TravelPerk, we believe that travel is the biggest unsolved problem in business today. As a $1.3tn global market, it's staggering that businesses have been stuck for so long with a status quo defined by limited inventory, inflexible booking experiences, and lousy customer support. That's why our approach is all about innovations that will genuinely make life easier for the traveler, and we're proud to have the continued backing of our fantastic investors in support of this strategy. We have big ambitions for the next phase of our product development, which will see us quickly bring new offerings to market that don't just see business travel catch up with consumer travel, but actually surpass it."
Antoine Nussenbaum, Partner at Felix Capital said:
"We are excited to see Avi and his team hitting and surpassing their objectives, as a result we are doubling up our investment as part of this large Series C. We're delighted to be strengthening our relationship with TravelPerk and look forward to seeing the business continue to grow. We are particularly thrilled about the new features soon to be released which will materially transform the traveller experience – building on TravelPerk's leadership position as the new standard for business travel."
Meliza Jimenez, Office Manager for TravelPerk customer Adyen, said:
"As a fast growing fintech business, our teams travel a lot. Before TravelPerk, we were booking flights and hotels through different channels. This was very time consuming and made accurately reporting on our travel expenses really difficult. Since switching to TravelPerk, our travelers can book their whole trip through one channel and we can easily keep track of our reporting."
The Series C extension has been raised from the same investors that participated in the first part of the round, announced in October 2018: Kinnevik, Partners of DST Global, Target Global, Felix Capital, Sunstone, and LocalGlobe.
[1] Based on data from the Global Business Travel Association
-ENDS-
About TravelPerk
TravelPerk is the next-generation business travel platform pioneering the future of business travel. TravelPerk's all-in-one platform gives travelers the freedom they want whilst providing companies with the control they need. The result is saved time, money, and hassle for everyone.
TravelPerk has the world's largest travel inventory alongside powerful management features, 24/7 customer support, state-of-the-art technology and consumer-grade design, all of which is enabling companies worldwide to get the most out of their travel.
Backed by world-class investors like Kinnevik, Target Global, Felix Capital, Spark Capital, Sunstone, LocalGlobe, Amplo, 14W—investors in some of the most disruptive companies in tech including Zalando, Slack, Trello, Twitter, Farfetch and Delivery Hero — TravelPerk is reinventing business travel with an end-to-end solution that works. Visit https://www.travelperk.com for more information.
###
Source: RealWire